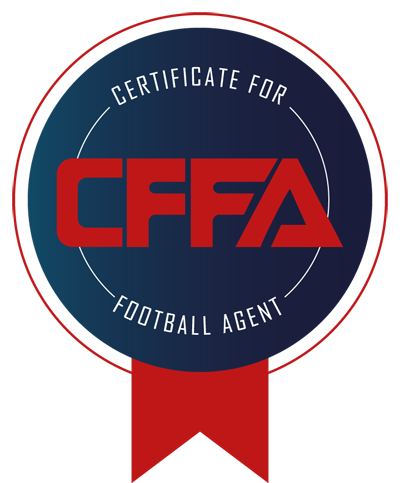 Certification For Football Agents
They are the people working behind the scenes, often trying to remain anonymous. But as football professionals will tell you life is much more complicated without them and no major transfer deal can go through, without their involvement. They are licensed football players' representatives also known as "Football Agents".
CFFA, in collaboration with RK6 Sports Management, is aiming to form legal professional football players' representatives to work in the number one sports industry in the world. CFFA is a certificate for football agents developed by professionals in the football field to train football passionates to become professional agents and learn the skills, the strategies, the steps to overcome challenges and all the necessary requirements needed to represent football players and manage their careers.
Get Qualified in 4 easy Steps
Registration
Follow the easy registration process to enroll in our program today.
Study
Absorb the course material smoothly with well-structured information, helpful illustrations, live testimonials and real-life examples.
Assessment
Reinforce new learning with assessment of important point at the end of each module and final project at the end of the program.
Certificate
After completing the program, get your certificate that confirms your achievement.
Reviews
Great program with highly experienced tutors, i enjoyed the first model and it was highly informative. I recommend CFFA to anyone willing to work in the football industry
Highly recommended for anyone who's willing to kick start his career the football business industry with top experienced tutors!!
A real dive into the world of football agents/ intermediary. Very informative and exciting!!!